At Union Pediatric Dentistry, we believe in treating each little patient as we would a member of our own family. A large part of our emphasis is on communication. We'll walk you through every aspect of your child's appointment so you always know what to expect. We pay extra attention to all the little details that leave a big impression so we not only meet your expectations, but exceed them in every way.
What makes us unique?
Our Philosophy: We encourage parents to be present for the entire appointment and involved in their child's care.
Our Doctors: Our board-certified pediatric dentists have additional training in medically complex children, special needs children, and the treatment of dental trauma.
Our Treatment Options: We have the ability to treat with nitrous oxide, silver diamine fluoride, IV sedation and in the operating room at Cincinnati Children's Hospital Medical Center.
Our Sensory Room: Exams for infants and children with special needs are done in our sensory room, equipped with a bubble tower, projector on the wall, beanbag chair, and couch.
Extra Fun: Our patients love to get their fingernails painted or temporary tattoos, all in addition to getting a prize from the prize tower!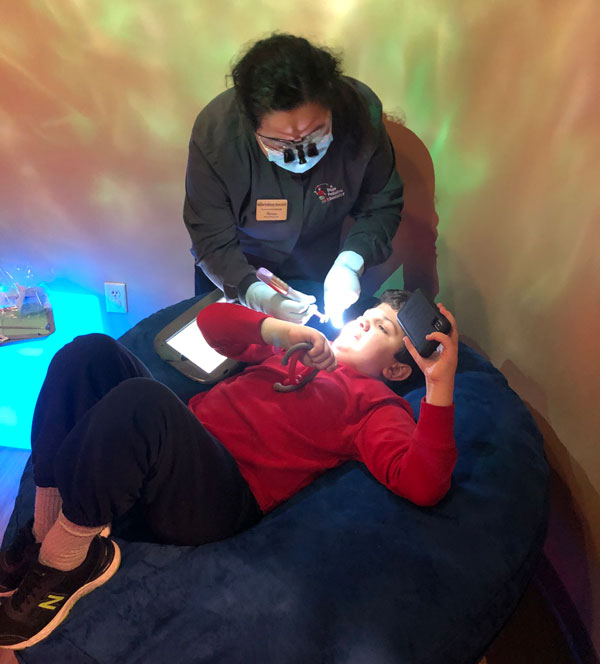 Our Sensory Room
To schedule an appointment with Dr. Jennison, Dr. Greenhill or Dr. Britt, please contact our Union Pediatric Dentistry office. We all look forward to welcoming you and your child to our dental family and helping your child achieve a healthy, beautiful smile!