August 23rd, 2021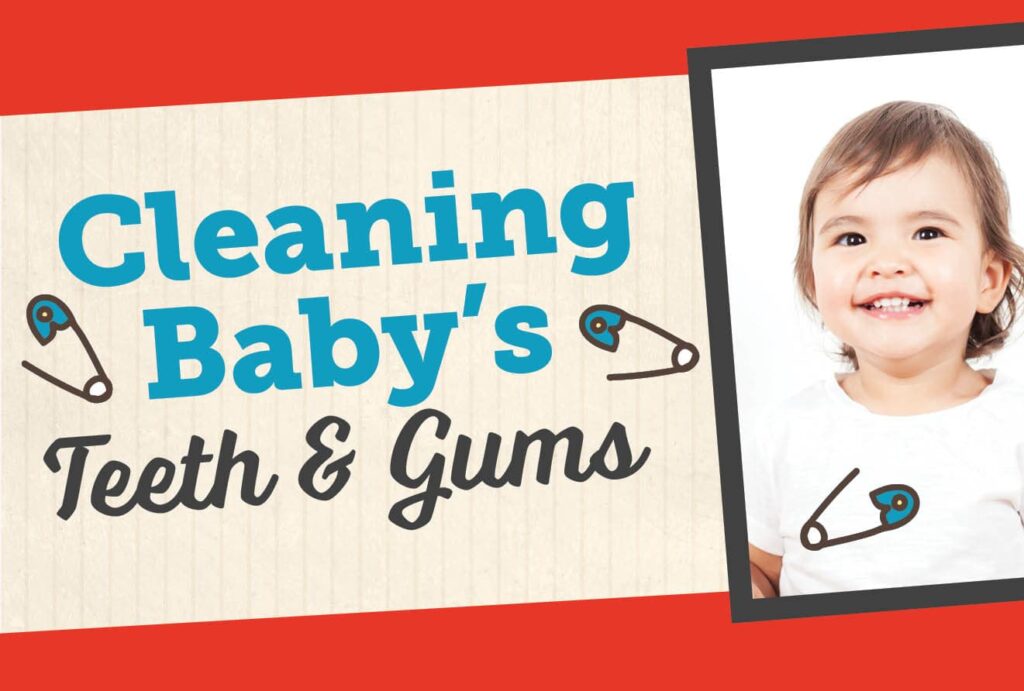 Did you know that good oral hygiene begins early? Even before your baby's first tooth appears, the gums can benefit from your careful attention.
Caring for Gums
After breast- or bottle-feeding, wrap one finger with a clean, damp washcloth or piece of gauze and gently rub it across your baby's gum tissue. This practice both clears your little one's mouth of any fragments of food and begins the process for building good daily oral care habits. As your baby continues to grow, consider carefully what you put in your child's bottle or sippy cup especially at bed time.
Baby's First Tooth
When that first tooth makes an entrance, it's time to upgrade to a baby toothbrush. There are usually two options: a long-handled toothbrush that you and your baby can hold at the same time, and a finger-puppet-like brush that fits over the tip of your pointer finger. In each case, the bristles are soft and few. Regularly cleaning baby's teeth helps establish this habit from an early age.
Under age three, we recommend using a grain of rice sized amount of fluoride toothpaste.  During the teething process, your child will want to chew on just about anything, and a baby toothbrush with a teether can become a favorite toy during this period.
Proper oral hygiene begins early and works great when parents make cleaning baby's teeth a daily part of their routine from early on. These tips should help your child  should build the habits that make a grand slam smile!