August 31st, 2021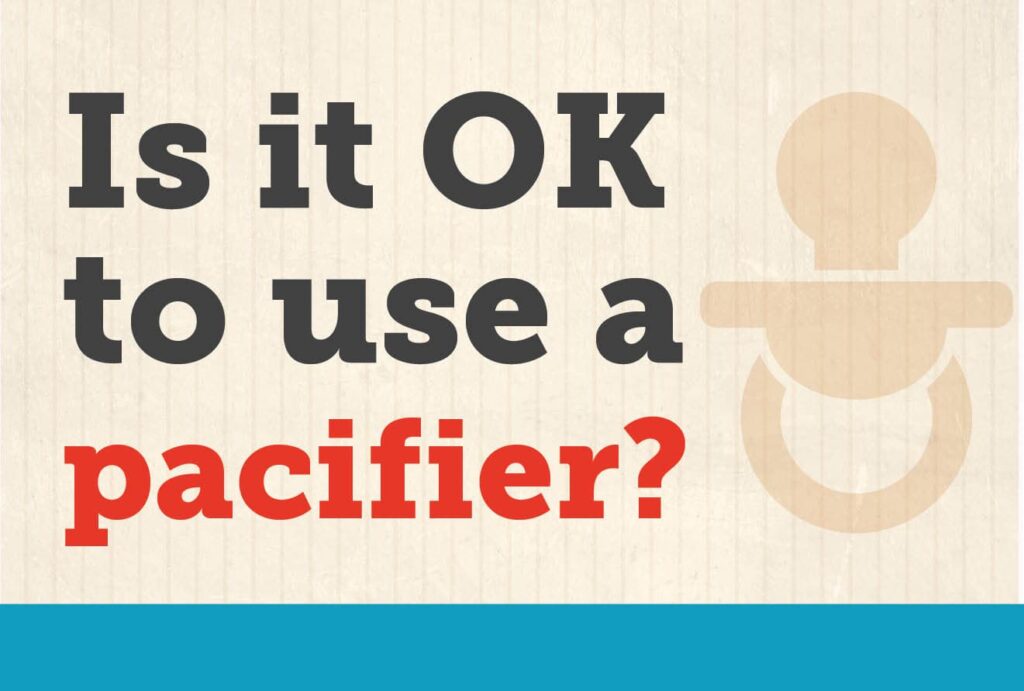 Children often suck on fingers, thumbs, pacifiers and other objects as a way to calm themselves. Sucking, a natural reflex, helps children feel happy and provides a sense of security, especially during stress. Because it is calming, sucking can relax a child to sleep.
Prolonged pacifier use, or thumb-sucking, can cause orthodontic problems such as open bites, crossbites, and flared front teeth. Pacifier usage is often an easier habit to break in a child. For this reason, if your child begins to develop a consistent sucking habit, we recommend that you encourage your infant away from thumbs (or fingers) and towards a pacifier.
Remember to keep pacifiers clean and sterilized often to avoid infections or bacterial growth.
What types of pacifiers are okay?
There are many types of pacifiers, but they are not all equal. Make sure you look for an orthodontic pacifier which is flattened on the bottom and rounded on top. This reduces pressure on the gums and allows the baby's tongue to move naturally. Additionally, heavier pacifiers, like those with a stuffed animal attached, tend to cause more flaring of the teeth due to the pressure from the weight.
Changing your child's habits
Only let your child have their pacifier at bedtime or to calm them down when upset.
Remove the pacifier from their mouth when they are playing or watching TV and gently remind your child it is for bed time. Don't let them walk around with it in their mouth.
Often children will use a pacifier or suck their thumb while snuggling a comfort item, like a special blanket or stuffed animal. Try to limit access to the comfort item if necessary.
Make it fun! Remember positive reinforcement is a great way to encourage kids to change their habits. Check out our free printable calendar and coloring sheets.
Click here for additional tips on how to help your child stop using a pacifier, or thumb-sucking.